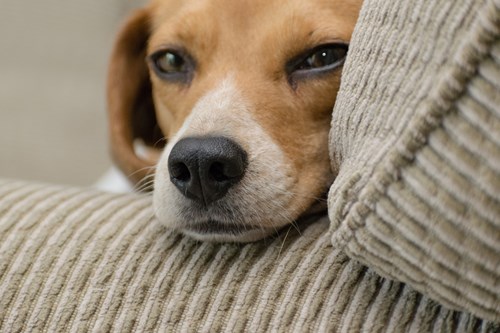 It's easy to grow attached to your pets! They're cuddly, lovable and dependable. It doesn't take long for a dog or cat to become a member of a home. However, it also doesn't take long for them to give your home a faint pet smell. Even if they don't have an accident in your home, they sometimes still leave a lingering scent. If you're looking for a way to get rid of pet odor, here are some helpful tips!
Removing Pet Smell from Carpets
For odors that may be lingering in your carpet, sprinkle baking soda onto your carpet. Baking soda is great for absorbing and neutralizing odor! After letting the baking soda sit for a few hours, vacuum it up. This will help your home smell fresh and free of pet odor.
Removing Pet Smell from Furniture
To prevent a pet odor on your furniture, try to clean your furniture as often as possible. If you can remove the slip covers from your cushions, remove the covers and wash them often. If you allow your pets on the furniture laying down a blanket or pet bed will help the odor to stay off of the furniture. This will help the pet smell from spreading and lingering on your couch!
For more difficult odors including pet urine and or feces, it's best to contact a carpet cleaner. However, try to refrain from contacting a steam cleaner as the steam could bring the odor to the surface and make it stronger. At Chem-Dry of the Foothills we use our effective Hot Carbonated Extraction method with our patented PURT (pet urine and odor removal) removes 99.9% of pet urine and pet odors. We're experienced in handling some of the most difficult stains and odors!
For more information contact Chem-Dry of the Foothills at 626-357-7070!
BACK TO BLOGS